The beach of Eraclea Mare
---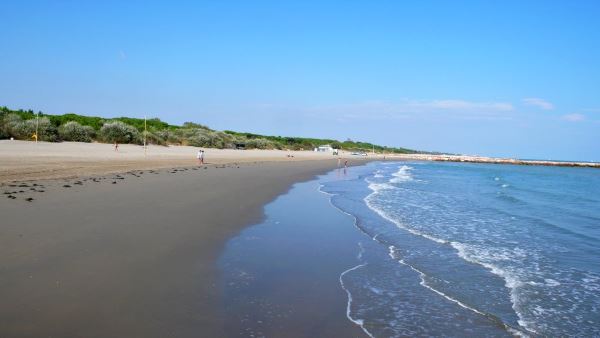 The beach of Eraclea Mare may be less well known than Jesolo, but it's one of the most appreciated in the Venetian Lagoon .It is frequented by tourists and locals alike.
The presence of free beaches welcoming to families with children, or our four legged friends, there's even a beach for naturists.
Free and private beaches
One of the main reasons that the beach of Eraclea Mare is appreciated is without doubt its cleanliness. Thanks to an excellent job done by the workers that collect the refuse at dawn and the people that collaborate to ensure the beaches are maintained to the highest standard. There is the possibility to choose between free or private beaches depending on your personal preferences
For those that prefer a free beach
Eraclea Mare boasts many free beach areas. For those on holiday with their four legged friend there is a beach just for them. The free beaches are spacious so there's plenty of room to play with the kids but also an ideal location for those that wish to completely relax whilst on holiday..
For those that don't want to miss out
The concessions have open showers along the beachside path, toilets and changing cabins. At convenient intervals along the beach are bars serving drinks, sandwiches, salads and ice cream, meaning that you never actually need to leave the beach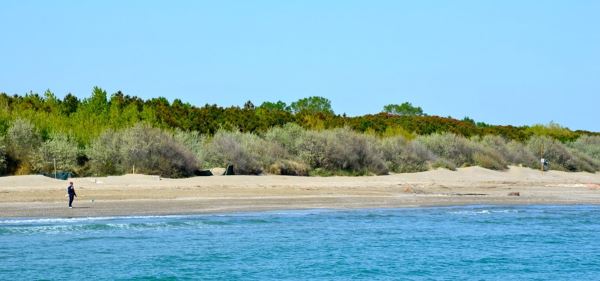 How we can help you organize your holiday.
One of our main aims is to help our guests from the start to finish of their holiday; we can offer advice and information about the beach and the best activities taking place.
We offer the possibility to pre- book your personal area on the beach (comprising 2 sun loungers and 1 parasol), on arrival at the beach all you need to do is pay at the concession thus guaranteeing your favourite spot (The sun loungers and parasols on the front row nearest the sea sell out very early, so this service will give you peace of mind).
Video
Back to the itineraries list