Excursions to Venice Eraclea Mare
---
Did you know that Eraclea Mare is really close to Venice? Why not take advantage and visit the beautiful city? Getting there couldn't be easier.
In fact, there are many buses to Punta Sabbioni and from there ferries that sail directly to Venice. It is an opportunity not to be missed, especially for those who come from far away and do not have the opportunity to visit it frequently.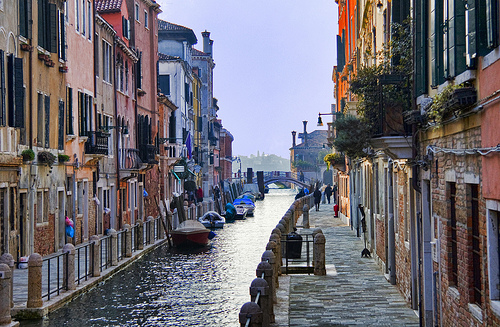 How and when to visit Venice.
Venice is around half an hour away by boat from Punta Sabbioni. If you are on a longer stay holiday why not take the opportunity do something different and discover something new?
Venice is waiting to welcome you to its museums and palazzi as well its bacari, small bars / restaurants typical of the city, you will be spoilt for choice!
The best times to visit Venice
Certainly the city of Venice is beautiful to see every day, but during your holiday what will be the best times to visit it?
As mentioned above, if your holiday lasts around ten days, visiting a beautiful city like Venice will definitely be a great idea, consider visiting the islands of Murano, Burano and Torcello too.
Take advantage of the cloudy days or if it's windy making it difficult to stay on the beach .This is the perfect time to visit Venice.
Visit Venice during the Redentore Festival. This event is held on the 3rd Sunday of July and gives thanks for the end of the terrible plague of 1576 which killed 50,000 people.
At sunset all kinds of boats festooned with balloons and garlands fill up the basin of San Mark's as the Venetians await the firework spectacular.
As a general rule try not to visit it on Saturdays and Sundays: in summer the city is quite crowded, but on weekends it will certainly be more so.
How to get to Venice?
Venice is easily accessible from Eraclea Mare. Do you fancy arriving by boat or do you prefer to drive over the Liberty Bridge? There are several cost effective ways to get to Venice.
Purchase your tickets from the bars or tobacconist's then take the ATVO bus to Jesolo bus terminal. Change buses for Punta Sabbioni where upon arrival a ferry will take you across the lagoon to the beautiful city of Venice. thanks to the numerous land and sea connections. This is a price friendly way to see to see the island or why not take your car to Punta Sabbioni, park in one of the many car parks and just hop on the boat.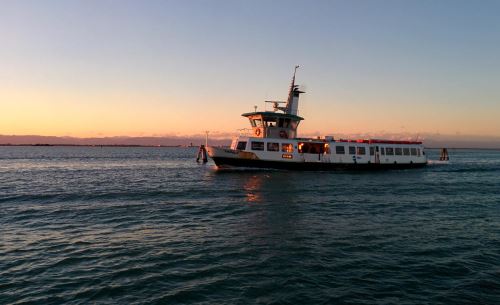 How can we help you organize your excursion?
We at Kira Vacanze, thanks to the young and helpful staff, try to give you a hand in every way to help you organize excursions and advise on where to eat and what to do. We have tickets for a mini cruise from Punta Sabbioni to Venice with the Marco Polo motorboats, Thanks to our agency agreement you will have the opportunity to travel with the greatest possible comfort while spending much less.
Video
Back to the itineraries list